GKD SPORTSVISION
Spring Fling Lacrosse Tournament info
FOR PLAYERS AND COACHES.
March 11-15, 2024 and March 18-22, 2024.
All games will be played on Field #1 at Publix Park (artificial turf field). Majority of practices to be held on turf along with a secondary field at Publix Park Complex.
Rules
Official NCAA rules for Women's Collegiate Lacrosse.
Uniforms
Home/Away uniforms determined by the coaches.
Field Map
Coming soon
Housing
Homewood Suites is located directly at Publix Park. Teams are encouraged to stay at Homewood Suites. There are other fine suite-type hotels in the area, as well as many BNB's and other private locations found online.
A Look into the Past and a View to the Future !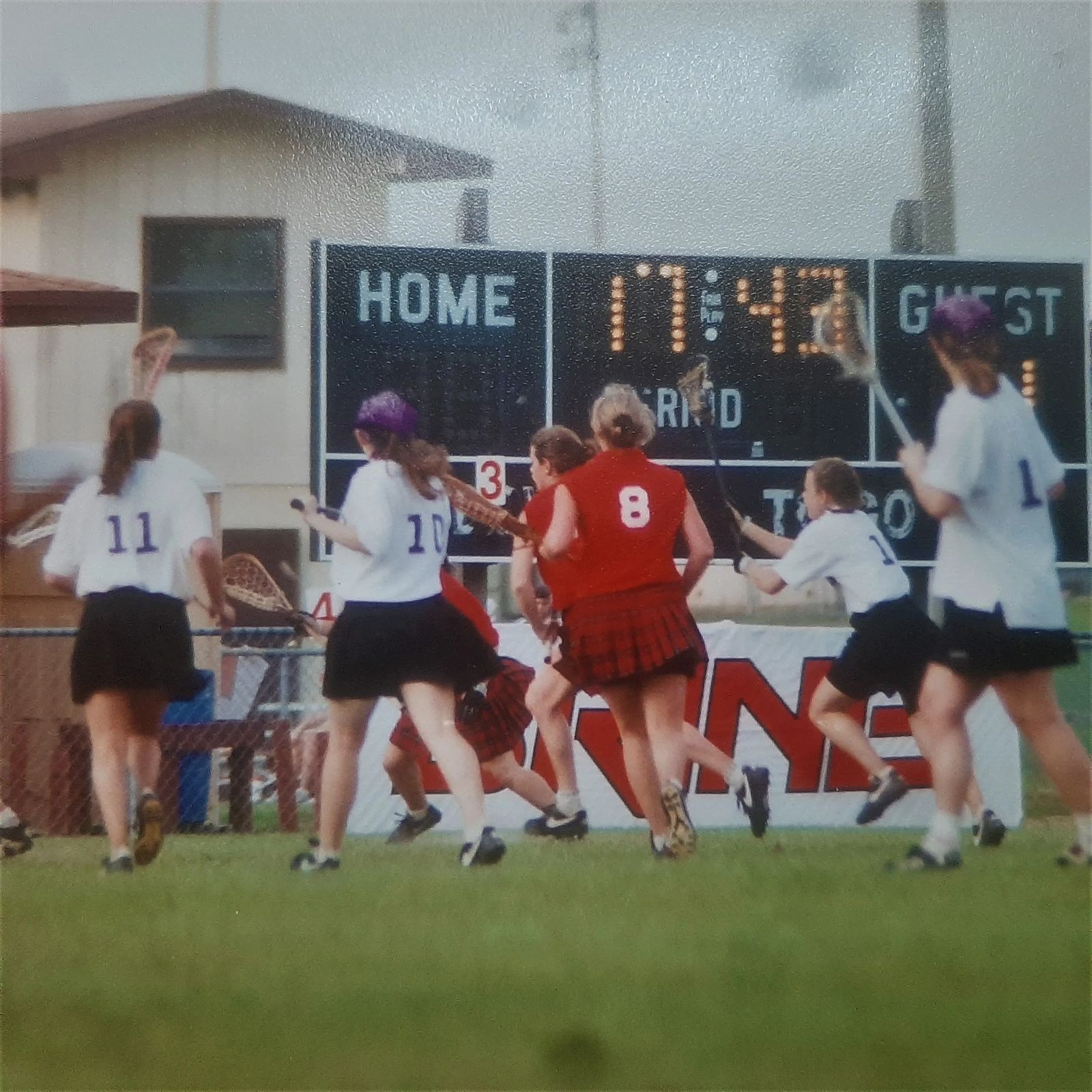 St. Lawrence and Amherst College women compete in 1997 at Harder's Park
Photo by Gene DeLorenzo
"SpringFling" Women's Lacrosse event began in 1997. The creation of college coach Gene DeLorenzo and his field hockey and lacrosse wife and coaching partner Katharine DeLorenzo, the first event brought 29 teams to Panama City Beach, Florida in March of that year. Over the course of the next 25 years, the event has hosted over 400 teams and 16,000 female student athletes in four Florida counties. After five years in Bay County, the event moved to Palm Beach County in 2004 to take advantage of greater field space, a closer airport, and a relatively calmer social atmosphere. Panama City Beach had undergone a dramatic infusion of party-mad spring break college students at the turn of the century and the Directors looked for something a bit different. From 2004-2007 the event exploded! Over 110 teams arrived in 2006 along with national television and 16 NCAA Division I teams. The balloon burst with the economic downturn the next year, along with a significant clamor from local interest who saw the influx of out of town people as a negative for the community the park was located in. 2008 saw the event move to a smaller park and a resultant downturn in attendance. But the event continued to thrive. A host of New England area prep schools came in to play local Florida high schools and a new generation of young players enjoyed their spring breaks in Florida for several years.
In 2015, the event moved to Manatee County in western Florida. After two years in the Greater Bradenton area, "SpringFling" relocated to Charlotte County, just south of Sarasota. The local community and support from the Tourism Bureau in the county was tremendous. Unfortunately, the COVID-19 pandemic hit "SpringFling" during its 2020 season. The series of events from March 13 on during that spring will always be remembered by the lacrosse teams – and many others. It was a difficult time to navigate. The event shut down.
The Future
The decision to revive the event has not come about lightly. But with great impetus from several veteran coaches, the initial Director, Gene DeLorenzo of Vermont, has pushed the restart button and "SpringFling" will return to its roots in 2023. Panama City Beach! A "new" Panama City Beach, complete with new housing options, a beautiful shopping and entertainment area on the beach, a city-wide ban on open containers on the beach, and a movement away from the spring break revelry of the early 2000's to a much tamer family friendly atmosphere. Perhaps most importantly, a beautiful brand new park, Publix Park, located three miles from the beach is its new home. It is a fresh start in a thriving new sports community. The Director hopes to reinvigorate the collegiate women's lacrosse community towards spring break in Florida – at "SpringFling" in Panama City Beach!
The 2023 tournament is currently full. Be on the lookout for the 2024 SpringFling registration!